Free Visual QR Code Generator
Make your own Visual QR Code and Mobile Page!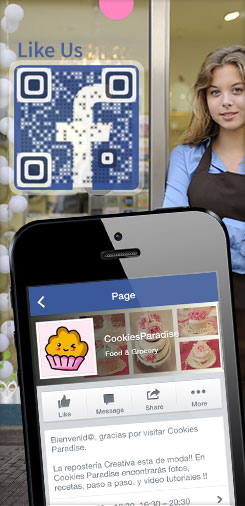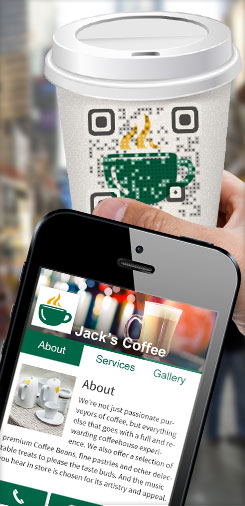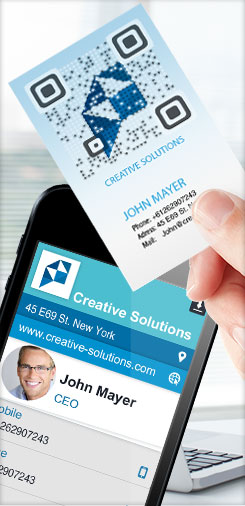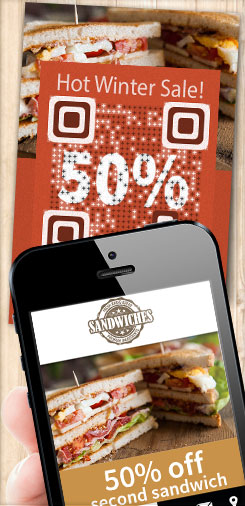 Generate QR, Promote, Gain, It takes less than a minute! Learn More

Generate your free QR Code
Create a QR Code in an instant - Making a Visual 2D-Code is quick & easy, just follow the steps in our Visual QR Code Generator and you'll be done in less than a minute. You can select from many QR Code types and actions such as Url, vCard, Facebook, Twitter, Video, Text and more. Create your own Visual QRCode
Generate Custom 2D-Code Designs - Simply upload any image from your computer or use one from our Gallery, input your desired destination then place the 2D-Code anywhere you want onto your image. Our Visual 2D-Code Generator would then instantly and automatically generate the 2D Barcode at the specified location on the image. Visual Barcodes are attractive and intuitive calls-to-actions that increase customer's engagement significantly.
Track and Edit your Barcode from your personal dashboard - You can track how appealing and successful your Visual Barcode is with our array of analytics that can show you where, when, and how many times people are scanning your QR-Code. In addition, after you have finished creating a Barcode using the Visual QR Code Generator, you can still continue to edit it and change the destination the 2D Barcode leads to at any time that you choose, even after you have printed it.
Automatic QA - ensuring maximum scannability! Unlike most custom made QR Codes, Visualead's technology makes sure not to abuse any of the error correction cells in order to improve the aesthetics of the 2D-Code, thus ensuring the legibility of the 2D-Code. Creating Visual 2d Barcodes is both easy and reliable
Features
|
Gernerate

Explore others' designs and read more
Explore great Visual QR Codes created by over 150,000 businesses that use Visual Barcodes every month. Get inspired by others and make your custom QR-Code.
Explore more Examples
.
Learn more about Visual QR-Codes:
Watch our videos and how-to tutorials to learn how to make your Barcodes meaningful. Learn how to benefit from your Visual Barcodes and how to best use them to brand and grow your businesses.
QR Code Tutorials
|
FAQ

Visual QR Code API for batch and large scale generation
Integrate our Visual QR Code API and make QR-Codes on a large scale - When using Visualead's API, you can quickly and easily integrate the Visual 2D Barcode technology into your services and products and transform all your Barcodes into Visual QR-Codes. The API is worthwhile for businesses that need to create Barcodes on a large scale and don't want to do it through our 3-Step- Generator.
|
API